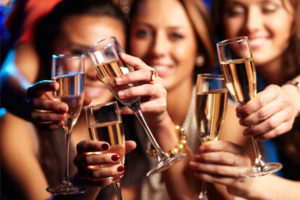 For a special Event,  Birthday or a Private party we offer customized package – Private Party & special Events.
Please note. In the case of individual room reservations (~$60 per room per night)  general rules of the hotel considering the hotel policies will apply. The Bar & Restaurant area is a public place …
In the case of Private reservation we close the hotel and all the departments for other visitors and set up all the work for the private event needs.
Price is $795 for entire hotel per night (tax  included).
Includes:
– Transfer from (to) Puerto Plata airport;
– Accommodations (8 One bedroom Suites and One Deluxe Suite, 18 person max);
– Privacy (The entire hotel just at your disposal);
– 24 hour security;
– Room service (Daily);
– Outdoor pool and Garden;
– Bar and Restaurant only at your service.
A minimum of 3 nights.  Meals at your choice if needed.
Dec – Feb.  Minimum 4 nights, Price $895.
Reservations/Guarantee:
In order to guarantee your package we required a deposit of 25%, the rest of the amount one week before arrival.
Cancellation Policy:
Cancellation permitted 60 days before arrival free of charge. In case of cancellation less then 60 days before arrival, or in case of no-show the deposit will be taken as a non refundable reservation fee.
At the time of arrival we ask Refundable damage deposit – $900. It can be used in case of damage or additional hotel service. Payment on arrival. Refund in the time of departure.
At your service we can offer different Meals packages or a Private chef.
Meals packages. 
International Cuisine.  There are will be various menu depending on your preferences: Fish, steaks, shrimp …
a) Breakfast – $7 per/ person;
a) Breakfast & Dinner – $26 per/ person;
b) Breakfast Lunch & Dinner – $35 per/ person.
Private Chief.
3 Meals (Breakfast Lunch and Dinner) – $150 per day;
2 Meals (Breakfast and Dinner) – $120.
Also you pay for products from the store or market according to your preference, and chief will prepare it for you.
To order  "Private Party & special Events" – please fill out the form below and click the "Request package." We will check the availability of travel and contact you as soon as possible.
---